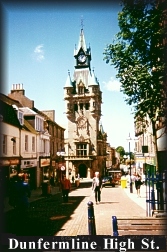 ---
Please Click this link for current information on our Fife Ethnic Culture



The Population of Dunfermline is one that keeps changing but the numbers are approximately 150,000. Dunfermline experiences the benefits of a culturally diverse community.
Check out the Link above for facts and figures on our interesting and diverse community.
Over 12 different languages are spoken in the City's schools.
Caucasians (non-Hispanic or mid-Easterner) make up some of the ethnic portion of the community. The other groups include mid-Easterners, Europeans, Asians, Indians.
Income levels also vary greatly, within a median family.
The City residents have strong neighborhood identification with those that have moved into the Fife area.
Copyright © 1999,2000,2003,2004,2005,2006,2007,2008,2009 WhiteSoft Software
Last modified: March 7, 2007
UK Link Exchange