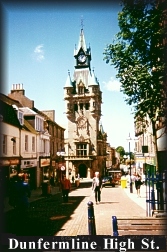 ---
Dunfermline has one of the highest percentages of owner owned home other than the County Council of any city in Fife.
Dunfermline housing stock is newer than its neighboring cities, and the County of Fife as a whole, due primarily to the large number of private dwellings built in the 1980's and 90's.
The vacancy rate for housing units remains stable for both single and multi-unit dwellings.

Copyright © 1999,2000,2003,2004,2005,2006,2007,2008,2009 WhiteSoft Software
Last modified: March 7, 2007
UK Link Exchange